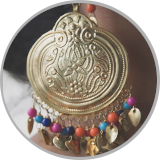 Soul Sutras, the South Asian feminist platform
A feminist platform for all you bad betis & besharam bibis. Soul Sutras is all about tackling taboos in South Asian culture. And creating safe spaces where South Asian womxn can explore everything from sex, sexuality, periods, female pleasure, menopause, mental health, sexual harassment, shame, sexual harassment to…nipple hair!
Our projects include Masala Podcast, winner of silver at the British Podcast Awards, featuring interviews with fierce South Asian womxn about taboo topics. And Masala Monologues to voice our experiences as South Asian womxn, across a series of writing workshops and theatre shows in the UK & the US.
Starting life as a blog, Soul Sutras now boasts a range of projects from podcast, theatre shows, webinar to books & beyond.
ABOUT SOUL SUTRAS