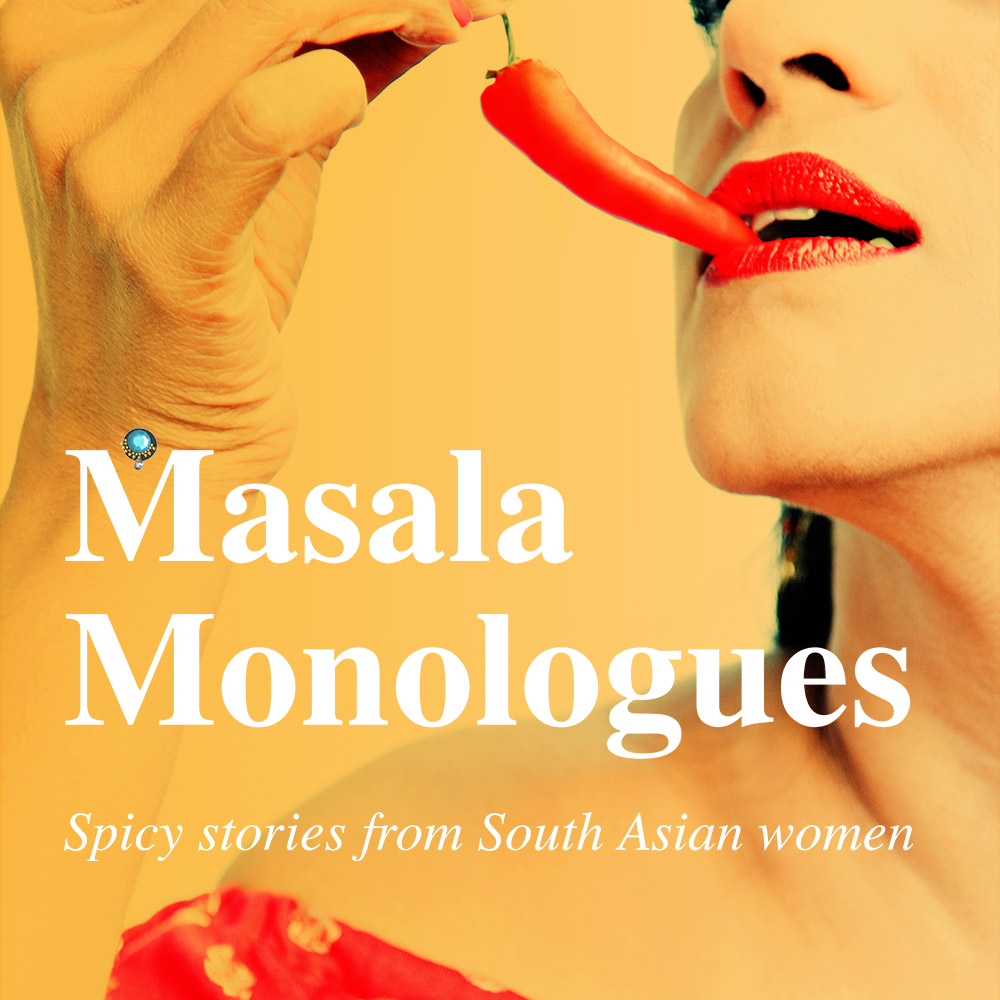 Masala Monologues is a project based on real-life stories from South Asian womxn all over the world. These are stories that we haven't had the space to tell yet. Stories from our culture, from our cultural languages. Stories not just about sex and sexuality but also about periods, body hair, menopause, groping, body shaming and more. All sorts of taboos that we face. Taboos that we need to talk about. Because once we open up and share with each other, that's when true healing begins…
The UK: Writing workshops, theatre & more
The Masala Monologues project has for over two years been creating safe spaces for South Asian womxn to come together, share their experiences and writer their stories. There are not many places for South Asian womxn to talk about sex, sexuality, shame or periods openly. Certainly not in the culture we come from nor in modern Western culture. This series of writing workshops was held all over London, the stories written in those workshops were then shaped into two professional theatre performances.
The US: University of Berkeley Project
Masala Monologues recently collaborated with the University of California Berkeley to run a series of writing workshops with their South Asian female-identifying student community. We explored the taboos faced by South Asian American womxn. We talked about their cultural experiences around the themes of sex, shame, body image, domestic violence & other taboo topics. The most amazing stories came out of our workshops together. And even more importantly, the sense of trust they showed in sharing painful experiences & stories with the group was so inspiring. The project culminated in a video we shot together as well as a special episode of the Masala Podcast.
---